Location: Kurdistan Region of Iraq
Service: 2×60-man OPF Camps Construction.
Year: 2014
Scheduled Completion Date: 03/09/2014
Actual Completion Date: 03/09/2014
Duration: 93 Days.
Number of Caravans: 44
Client: Gazprom Neft Middle East B.V. View Client
SOW:
Earth works cut and fill
Compaction and excavation
Concrete works
Drainage systems and water treatment systems.
Electrical Works
Car Parking and search bays
44 Caravans.
Gazprom is a Russian majority state-owned multinational energy corporation headquartered in the Lakhta Center in Saint Petersburg. As of 2019, with sales over US$120 billion, it sat as the largest publicly-listed natural gas company in the world and the largest company in Russia by revenue. In the 2020 Forbes Global 2000, Gazprom was ranked as the 32nd -largest public company in the world.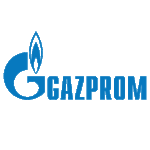 "I would like to personally thank the members of the FNC team for their efforts in making our OPF Camp installation project a success. The project was completed on time, had a minimal punch list items and incurred zero safety incident, GREAT JOB! This was truly a team effort, We look forward to working with this team again soon."