Location: Kurdistan Region of Iraq
Service: Accommodation modules and equipment required to establish 2 OPF camps for 60 person.
Year: 2013
Scheduled Completion Date: 30/04/2013
Actual Completion Date: 30/04/2013
Number of Caravans: 42
Client: CHEVRON IRAQ. View Client
SOW:
Earth works
Concrete works
Drainage systems and water treatment systems.
Electrical Works
42 Caravans.
Chevron Corporation is an American multinational energy corporation. It is the second largest oil company in America. One of the successor companies of Standard Oil, it is headquartered in San Ramon, California, and active in more than 180 countries.
Chevron is engaged in every aspect of the oil and natural gas industries, including hydrocarbon exploration and production; refining, marketing and transport; chemicals manufacturing and sales; and power generation. Chevron is one of the world's largest companies; as of March 2020.
Chevron's downstream operations manufacture and sell products such as fuels, lubricants, additives, and petrochemicals. The company's most significant areas of operations are the west coast of North America, the U.S. Gulf Coast, Southeast Asia, South Korea and Australia. In 2018, the company produced an average of 791,000 barrels of net oil-equivalent per day in United States.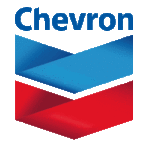 "FNC has met all of our expectation for quality assurance of the fabricated structures. The cost have been very competitive and all the work have been performed on schedule and within budget. The key asset of a god company is its people and FNC is staffed by knowledge, energetic and highly professional individuals who have been completely responsive to our requirements. I would like to express my particular appreciation for the high level of involvement in our projects by the leadership team at FNC. We look forward to continuing strong and mutual beneficial relationship with FNC."