We design and build Tents with the highest standards, making them resistant to various weather conditions with superior durability, strength & reliability backed up by our life time structural warranty.
FNC offers a wide portfolio of pre-engineered tents and heavy weight structures. All our in house manufactured structures are designed to with stand heavy winds and are produced with a triple layer of insulation to with stand local heat temperatures. all projects are conducted on turn-key basis on purchase or leasing options. Our portfolio includes living, office, kitchen & dining facilities ranging from 4 m to 32 m spans.
Our complete in house design & manufacturing capabilities allows FNC to offer our clients a wide spectrum of design solutions to suite their needs. Our Structural engineers will provide you with a certified structural calculations of each tent with detailed material specifications meeting all international safety standards.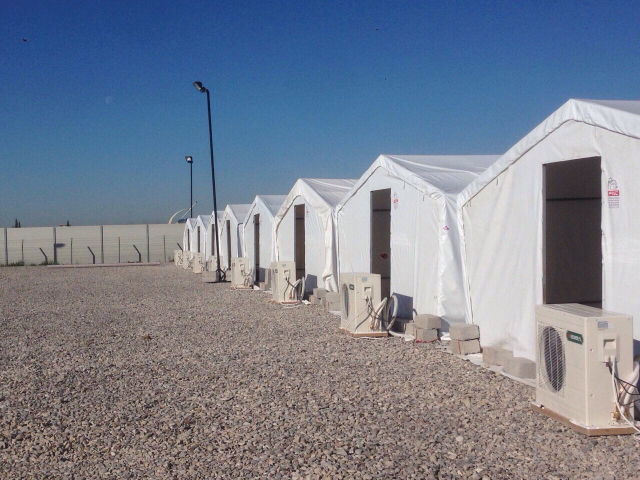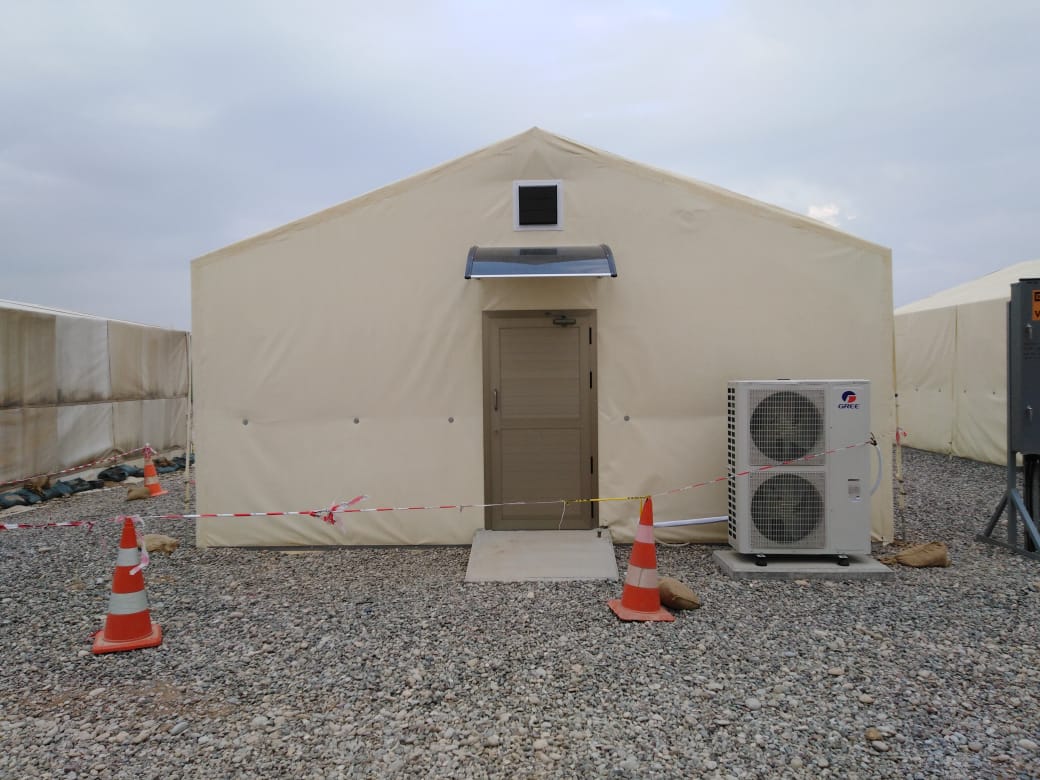 FNC can build Custom-Made ​Permanent Tent Buildings. Our permanent tent buildings can be customized to meet your needs. Importantly our products are designed in a very high standards to be above the market average of strength and durability.​
Rapid Construction Installation​
FNC constructed tents can be quickly built, in which we can provide fully dedicated construction and office teams to work on and plan any custom project to be completed within the required time frame.​
Flexible and Cost-efficient Foundation Systems​
FNC can accommodate many foundation options such as concrete pads or steel platforms that will be covered with plywood or cement board and then covered with vinyl flooring as specified.​
Insuring High Quality of Structure​
We provide steel structure in a clear span design with no center poles. The structure fabric is a fire retardant and weather proof/water repellant fabric to be able to withstand extreme weather conditions. Steel structure will be covered with two layers of fabric and one layer of insulation in the middle. Steel wires to be provided to hold the fabric from the outside, anchored to the foundation.​
Other Add-ons Interior Work​
FNC will make sure that the interior work is built up to the high standards in which all of our finishes are fire retardant. Considering the interior lighting fixtures to be coordinated through out the structure, Exit signs to be provided above each exit door, Fire Extinguishers & Smoke Detectors/Alarms that meet applicable fire codes, HVAC system, exhausted fans, furniture, maintenance of equipment and fabric structure as required.​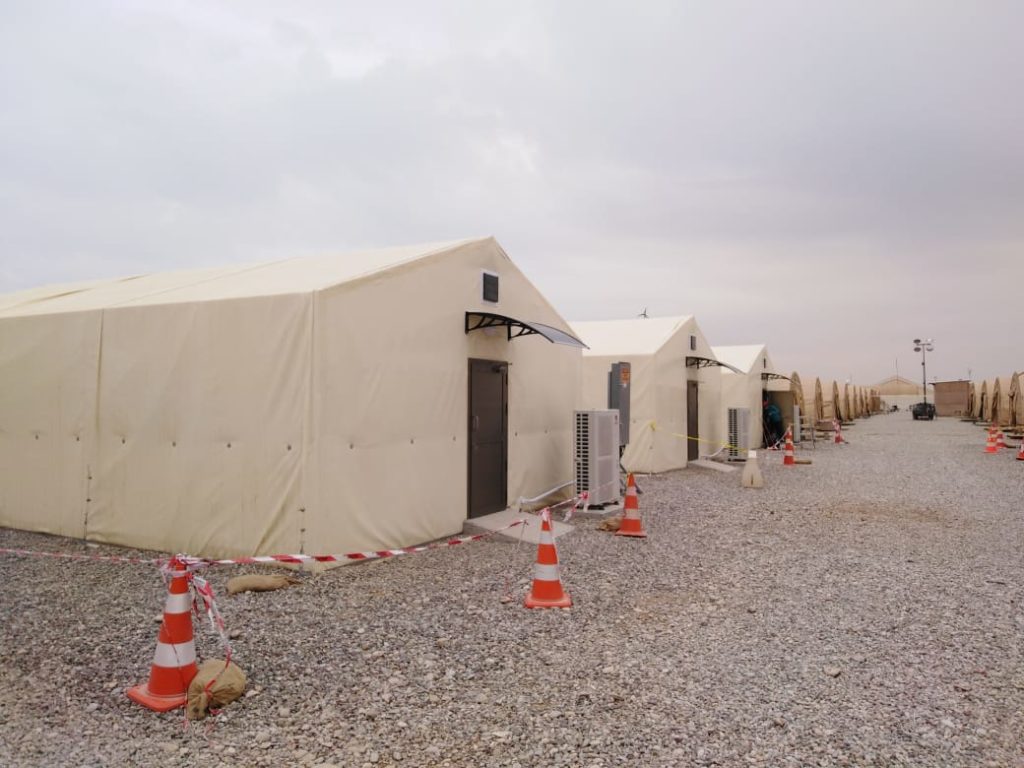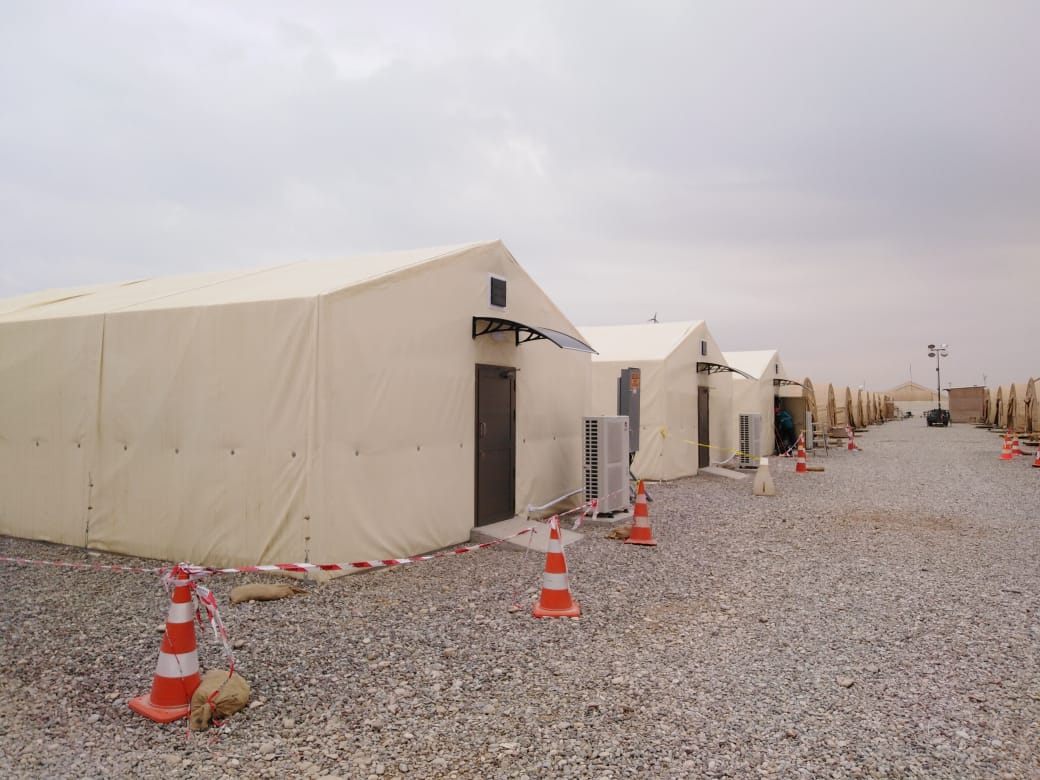 LSA 6 Accommodation Tents
Location: Erbil – Kurdistan Region of Iraq
Client: KBR
Service: Designing & implementation of Tents
Project: Accommodation Tents
Area: N/A
Completion Date: 2018 
Duration: 2 Months